I love fall, and the colors are starting to come out to make sure we all take another look around us. I don't know about anyone else, but this time of the year truly makes me appreciate Mother Nature.
I took this shot on my way to work on Thursday. It was rainy, and I've been watching the trees there in the median for a week or so to catch them bright. With the wet road reflections, it all popped just a little extra.
EXIF: ISO 400 85mm f/6.3 1/100 sec.
This shot I took last night. I know it wasn't Homecoming, but there were a lot of teenagers roaming around Old Town Manassas, all dressed up, and taking pictures. I didn't want to be too creepy, so I was really looking more for classic "street photography" photos, and I looked across the tracks and see this poor dude standing there, I assume waiting on his train, seemingly unimpressed with the teenage joy unfolding in front of him. I had to take the shot.
EXIF: ISO 800 85mm f/7.1 1/125 sec
Those are my favorites for this week. Next Sunday Dianne and I are heading to Lynchburg for a few days, so hopefully I'll have some great new stuff from a different area in a couple of weeks.
October is probably my favorite month of the year. I love the temperature changes, the color changes, and the lens change. This is a #onemonthonelens challenge, remember?
So for October, I put my remaining lenses into a random picker thingy I found online, and my Canon 85mm f/1.8 USM came up. This is an interesting random choice for me. It's the least expensive lens in my bag. It survived being sold and replaced with a much more expensive "L-Series" lens because when I went on that rampage, there wasn't a new 85mm L-Series lens available in the entire United States. So I have it, but have rarely used it since I upgraded to the Canon 5DMIV. When it became the choice, I did some refresher research, and I'm not sure I'm not glad I couldn't find the L-Series. This lens is highly favored as a portrait lens, with a reputation for having wonderful background blur.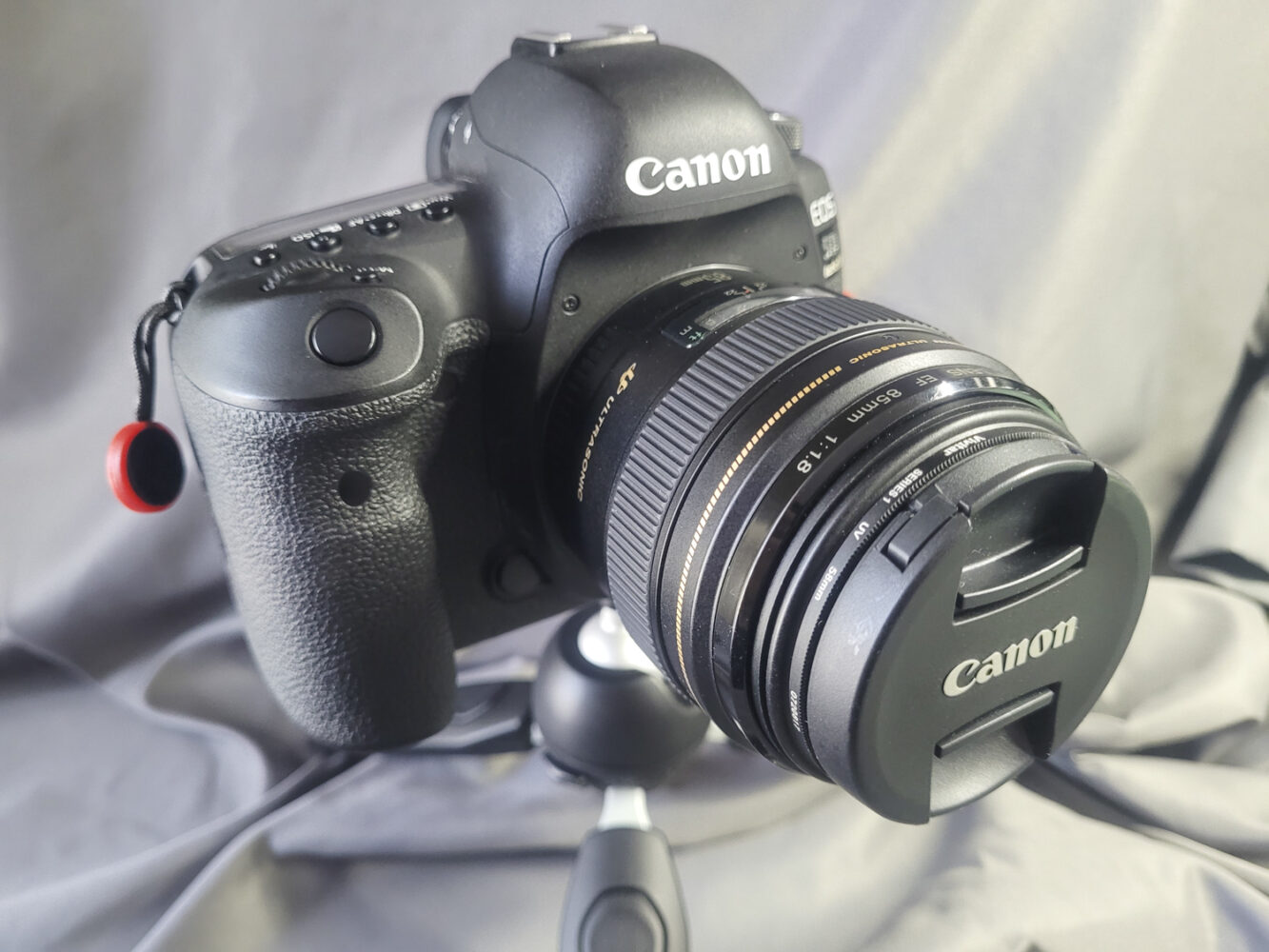 It's a light package, easy to carry, and I'm kind of excited to have put myself in a position to learn what it can do.
So what two photos did I take this week that I think are worthy of sharing? Let's start with a "Pumpkin Patch" photo. I love this because even though it's shot at f/8.0, there's a lot of blur to it, and the colors absolutely pop. Plus the detail of the water from the rain is clean, and there's a lot of contrast. I just like it.
EXIF: ISO 400 85mm f/8.0 1/200 sec.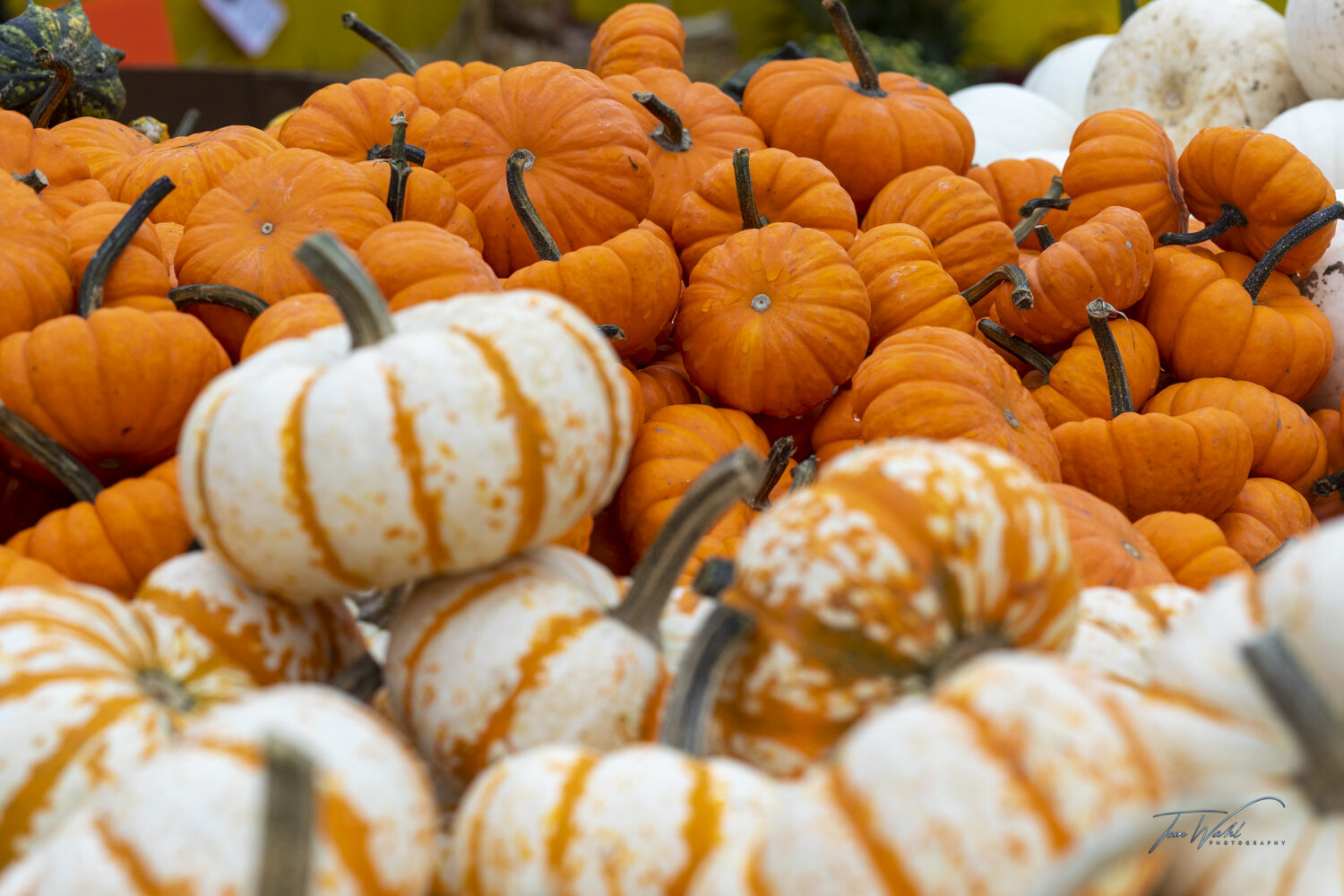 This shot is from work, one of my co-workers, Rick Beggs, running a bike on the Dyno for a contest we were holding. Rick is a local motorcycle racing legend and technician, with a special talent for tuning bikes for the track. I like this shot mostly because of the intensity on Rick's face, the colors, and for the lighting effects in a fairly dark environment. It also taught me something, I learned to underexpose compared to what the camera was looking for to get a cleaner shot out of the camera.
EXIF: ISO 2000 85mm f/3.2 1/160