pwc
This is something I don't think I have ever done – taken credit for a photo I took for work.
As many of you know, I work at a motorcycle dealership, an industry that I've been in for coming up on 9 years. Part of my job at the moment is marketing for the dealership, which gives me the opportunity to put my skills as a photographer to use.
One of the cool things that happens at a dealership, especially a larger dealership, is being visited by a Demo Truck loaded with new machines for both customers and employees to ride and experience. So when I pulled in to the parking lot this morning with a beautiful big blue semi parked in front of the store, I recognized that it would be a perfect opportunity to use my wide angle zoom lens. This is a non-standard crop to suit the subject.
EXIF: ISO 200 32mm f/8.0 1/160
#onemonthonelens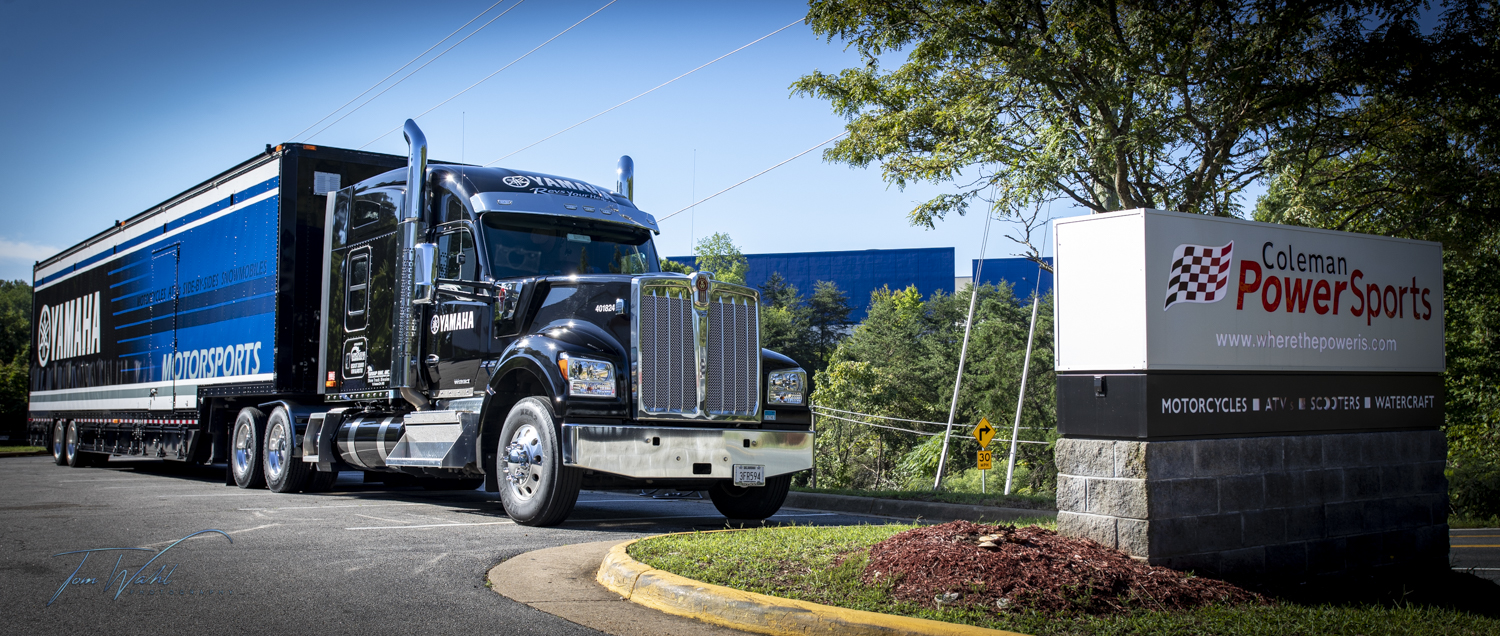 This evening I chose a subject that was actually out of reasonable range for either end of the focal length of the 17-40mm lens, but I did it for a reason. Both shots were taken from the same spot, with a left of center focus point on the blonde horse left of center. Both were treated to the same Lightroom corrections, including the crop from the center.
This is Cherokee Winds Farm, nestled between Buckhall Road and Prince William Parkway, not a mile from the City of Manassas. I saw critters running and playing, so my impression is that they at least are still being well cared for.
#onemonthonelens #burbscape
EXIF: ISO 640 @17&40mm, f:/11 1/60 sec.